There's a lot to love about Andorra. But while it's nice to know the school system is great, the country is safe, the tax system is fair and overall it's a very healthy place to live, it's a moot point if you don't have a residence permit.
If you're convinced Andorra is the place and you want to call this beautiful country home, it's time to dig into the specifics of getting residency in Andorra.
Andorra has 2 main options to live here, with different residency requirements;
The main difference between the two, is the time requirement you need to meet and how you are insured (privately or publicly via the social security and healthcare systems).
Andorra's passive residency visas require residents to spend 3 months of the year in the country, while active residents are required to call Andorra their home and spend at least 6 months of the year in the country.
It's worth considering how much time you want to spend in Andorra before making any decisions.
Passive residents do not have a work permit, meaning they cannot work locally (unless it is for their own company), while active residents do have a work permit.
While passive residents are required to organise their own private health insurance, active residents must be registered with CASS, part of the Andorran healthcare system.
For more information on residency in Andorra, please review these specific guides below.
Due to the high amount of foreigners applying for permits to live in Andorra in recent years, Andorra's residency rules have been tightened by the government.
These are rules you must follow to acquire and maintain your residency. They are in place to ensure that Andorra only attracts the most productive and serious candidates.
During your application and stay, Andorra's residency rules entail proof of income, insurance, background checks, and more. The type of residency you apply for and obtain also changes the requirements you must meet, too.
In this article we'll cover the headline requirements you need to meet.
Andorra's passive residency program offers visas to individuals that wish to become a resident of the country, while performing most of their economic activities outside of it. Residency in Andorra allows individuals to legally minimise their tax while maintaining an enviably high standard of living.
Initially, passive residence permits are given for 2 years. This is then renewed for another 2 years, then 3 years, then 10 years. After 20 years, you can apply for citizenship.
Applicants must complete a criminal background check, while also providing proof of income and private health insurance. Income must be at least 300% the average Andorran annual minimum salary of €12,604.80, so you will need to show €37,814.40 in income each year. If applicants are bringing family, this same rule must be applied to each family member except at a rate of 100%.
This means a 4 person family with 3 dependents would need to show an income of €75,628.80.
Andorra is a thriving society that participates in the global economy but maintains a degree of separation from the rest of Europe. It also happens to have a very attractive tax system.
As a place to live, it offers both easy access to a fantastic outdoor environment and the familiar comforts of modern life.
All of these characteristics mean that many people will consider Andorra as a potential destination for long-term relocation. This post will be your guide to the technicalities of applying for an Andorra residence permit.
There are plenty of reasons for expats to look into gaining a residency visa in Andorra. The country has one of the lowest tax rates in the world, a high quality of life, and is a very safe place to live.
Anyone can apply for a residency visa. The only catch is that you will need to meet the requirements and provide the necessary documents – all information you can get from our site.
Andorran residency falls into two different categories, which have further sub-categories:
Passive residency: For individuals that will perform most of their economic activity outside of Andorra during their stay
Active residency: For individuals that wish to make Andorra their home and to work full time within the country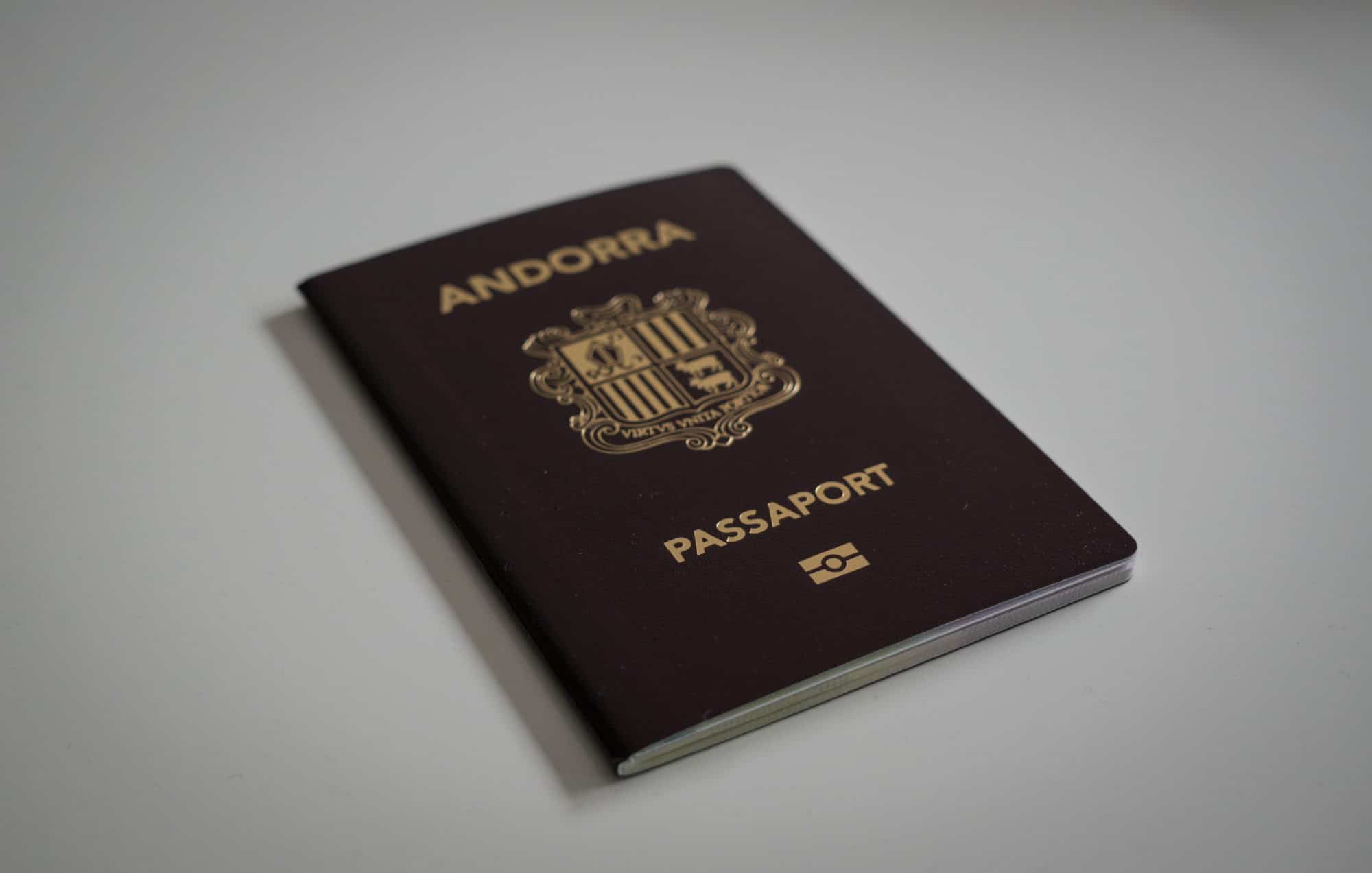 Settling down in a new country requires comprehensive research, especially about obtaining residency and staying for long periods of time.
There are other guides on residency in Andorra in an attempt to explain every aspect about how to stay in the country:
These guides, however, only mention temporary residency permits.
What if you want to get permanent residency in Andorra? That is, indefinite residence, without having to worry about permit renewals.
Andorra's active residency programs are set up for those willing to live and work in the country. Unlike passive residency, active residents are expected to spend the majority of their time in Andorra, work here, and participate in the local community.
While passive residency allows visa holders to spend as little as 90 days in the country, this is not possible for active residents. Active residents for all intents and purposes must use Andorra as their home base, or "primary place of residence" if you will.
As active residents spend more than 183 days per year in the country, they are automatically fiscal residents and must pay tax in Andorra. But let's be honest, with a maximum rate of 10%, this is more a positive than a negative.