What are Andorra's passport requirements? We'll get into the "how" and "what" of getting an Andorran passport in a moment, but first the "why".
You might be familiar with the benefits of having a second passport different from your country of origins. For example, you'll be able to easily visit some countries your second passport when your original passport would have required managing visas and special permits.
The freedom of travelling the world without asking for government authorization is exciting and indescribable. You just pick up your passport, go to the airport and fly off somewhere far away, without explanations or extra requirements.
However, this is only possible if your passport allows it. Some countries require extensive paperwork before the carriers of certain passports can visit. Or they reserve the right to block those travellers from entering entirely.
If you'd like to acquire an Andorran passport for this reason or many others, take a look at this brief guide to Andorra's passport requirements and rules.
Requirements & Policies for Andorran Passports
Let's start this guide with some bad news, there's no possibility of "buying" a passport in the country. There is no citizenship by investment or similar programs that would allow you to pay or deposit a fee and acquire a passport quickly.
To obtain an Andorran passport, you'll have to acquire citizenship first by following these steps:
There's also the option of marrying an Andorran citizen, which after three years will grant you Andorran citizenship and a passport.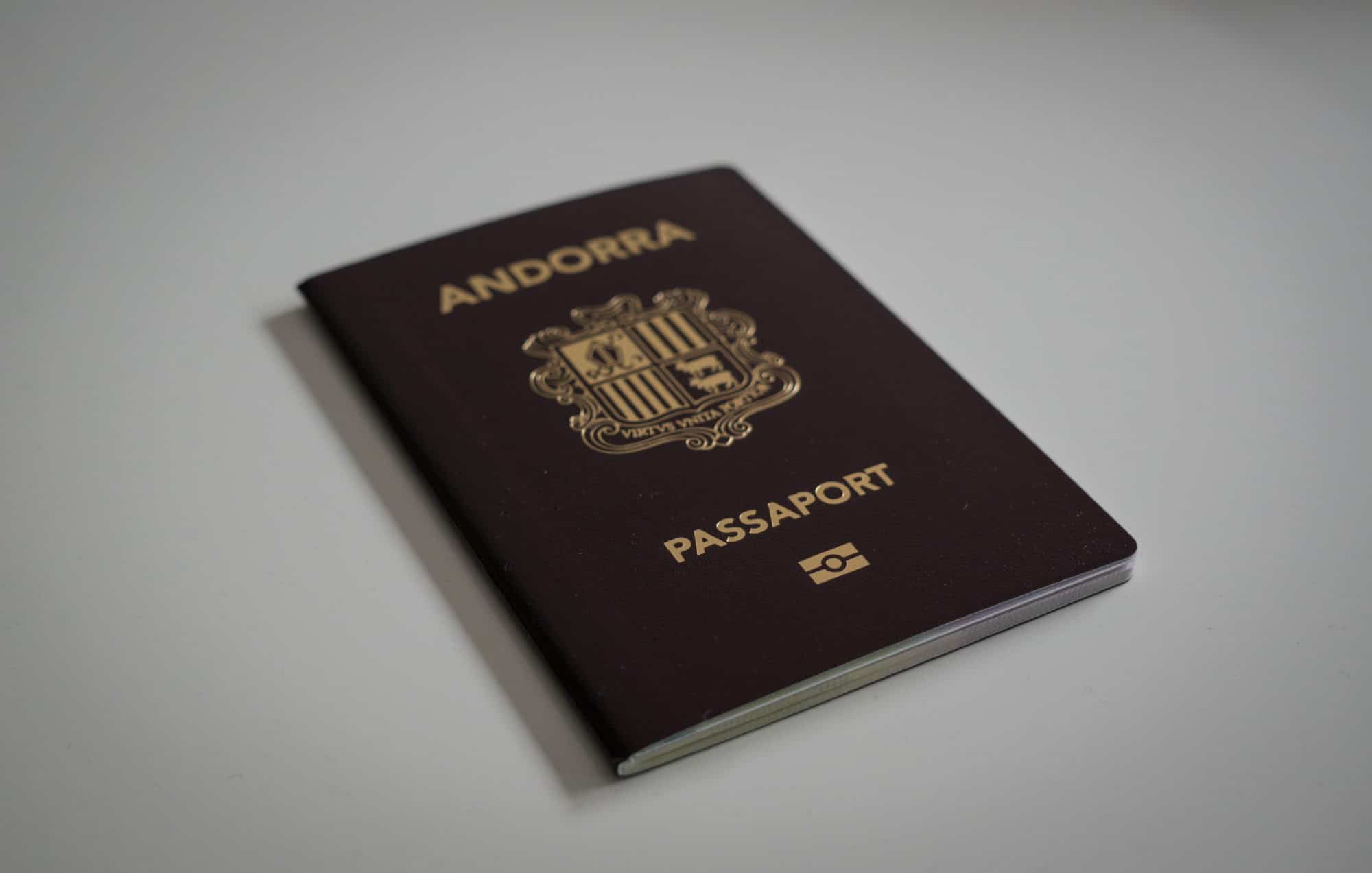 Drawbacks of Andorra's Passport Requirements
One of the main issues with acquiring an Andorran passport is that you must renounce your nationality of origin. That means you'll lose any benefits or advantages granted to citizens of your original country.
Advantages of an Andorran Passport
However, if you're seeking a different passport that will let you enter visa-free to countless countries, you'll find that Andorra holds the 19th place regarding travel freedom. With an Andorran passport, you can travel, visa-free, to 157 countries.
Another advantage of this process is that you'll be able to extend your passport and citizenship to your children. They'll be able to apply for Andorran passports in a shorter time after you've obtained a passport.
Overview of the Andorran Passport Requirements
Acquiring a passport in Andorra is slightly challenging since the main requirement is that you spend a considerable amount of time in the country. That makes this an inefficient option if you want a secondary passport quickly.
The other deal-breaker for those looking at acquiring a second passport is that to obtain an Andorran passport you'll have to renounce your original nationality, and that includes your passport – so you never really get that "second" passport, you're just exchanging it for another.
Along with the benefit of holding a passport which opens the door to a vast majority of the world, you'll also find Andorra has a fair tax system, excellent healthcare system, reasonable cost of living, and is a remarkable place to live.