Are you considering buying a property as an investment or are you looking for a place to settle in and start enjoying the Andorran lifestyle?
Understanding the process of acquiring property and the standard rules of real estate in the country will give you a definite advantage going into this major decision.
Although Andorra's property market is reasonably small, the ever-increasing number of tourists and immigrants coming to stay in the country is creating demand.
New properties are starting to show up while prices are still reasonable when compared to the European market.
If you're looking for a way to invest in Andorran real estate, your timing is excellent since prices are still within affordable ranges.
With this brief guide, you'll learn the most important aspects of buying property in Andorra so you can start finding the place that suits your needs.
Legal Requirements for Buying Property in Andorra
There are few actual requirements to buy property in Andorra as a foreigner. However, having residency in Andorra will ease the process and bypass the restrictions applied to non-resident foreigners:
You need an authorization from the Andorran government to buy property.
You can only purchase commercial property for the use of your own business.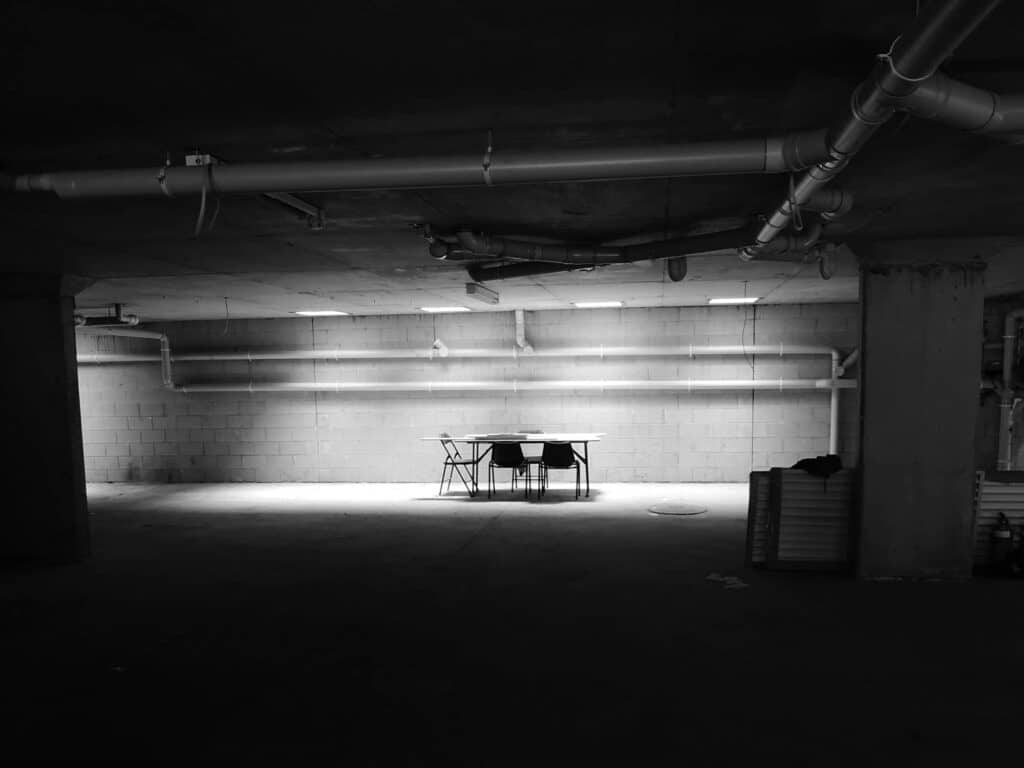 One thing to always keep in mind when doing official and legal transactions in Andorra is that the language used is Catalan.
If you're not fluent in the language, consider hiring someone or having a close friend who can translate the documents and aid you in the process of filling forms and reading legal texts.
The Buying Process in Andorra
Unlike other countries, where real estate transactions vary depending on circumstances, Andorra has a standardized process that must be followed. The undertaking of buying property in Andorra can take from four to six weeks.
The Andorran process to buy property goes as follows:
A "Commitment for Sale" agreement is signed between the seller and buyer, where they establish the price of the property and any additional conditions.
The buyer must then pay a 10% non-refundable deposit to continue with the buying process. This protects the seller in case the buyer decides to walk away during the sales process and the buyer against "gazumping" (where a seller tries to rescind a contract and repay the deposit when in receipt of a higher offer) given a suitable clause in the contract.
If you're a foreigner you must head to the official government offices and acquire the authorization for foreign investment. This is a simple form (in Catalan) that contains all the information about the property and the sale process. This authorization might take one or two weeks.
If you already have residency, or you already have the government authorization. A local architect is hired by the seller to inspect the property and provide a Habitability Certificate (certificat d'habitabilitat), which guarantees the property fulfills all legal requirements for adequate living.
A notary must be contacted to oversee the final step of the sale, and impartially guarantee the interests of both parties.
The notary writes the Public Title Deed (escriptura publica) which must be signed in his office between the seller and the buyer to complete the sale. You must provide the check with the final price of the property and the notary fees.
The notary fees must be paid by the buyer, which range from €600 to €1300, plus 0.1% of the property price.
What to Look for When Buying Property
There are several factors you should keep in mind while looking for property in Andorra, especially if you're looking for investment properties. These could all have a negative or positive effect on how easy it to sell your property in the future.
Equally, if you're seeking a property to live in, you should also account for these factors. What may seem like an idyllic home tucked away in the mountains in summer might become a secluded nightmare during winter.
Sunlight
You might be surprised to hear that depending on the area some properties don't get much sunlight during the winter due to Andorra's geography.
Sunshine will help you reduce heating bills, clear out the snow naturally, and provide you with a healthy dose of optimism during winter.
Weather Variations
Andorra's weather can change drastically from one parish to another. Depending on the location of the property the micro-climate might vary gradually during the seasons or wildly from one season to another
Ease of Access
Andorran terrain can be quite tricky. Lots of mountains and beautiful valleys are spread throughout the country. Those slopes make some roads not that easy to drive on, especially during winter.
Keep in mind that some roads will take a long time to get cleared after a snowstorm.
Heating & Building Quality
There are different choices available for heating that will keep you warm during winter. Having proper insulation and access to sunlight will directly aid your heating system. Try to check the property during early winter to see how the building fares against the cold.
Proximity to Services and Entertainment
There's an old adage in real estate that location is everything, and it's completely true in Andorra.
Although everything is relatively close by, the closer you are to ski resorts, main roads, town centers, and schools, the higher the property value will be.
Further Reading About Buying Property in Andorra
After learning the basics of how to buy property in Andorra, you can start looking for your best place to live in Andorra.
I recommend you take a look at some of these earlier guides on real estate so that you have a more complete knowledge of Andorra's property market before making a decision:
Buying Property in Andorra
The Andorran process of acquiring property is relatively strict, but this straightforward procedure makes the system trustworthy and helps guarantee you won't have any surprises when buying a new property.
There are little to no restrictions on foreigners buying property, and they're more legal formalities to maintain than actual impediments.
If you're looking to settle down and start living in Andorra, you'll find that this remarkable country has a little bit of everything for everyone, and you'll feel at home right away.
Feature Image: Luis Miguel Bugallo Sánchez, Buildings in Escaldes-Engordany. Andorra, CC BY-SA 3.0